Garden Master 7100L Elite Treatment System
Professionally designed by an expert team with over 30 years of experience in engineering wastewater treatment solutions.
The Garden Master "Elite" Aerated Wastewater Treatment System is our primary system and is manufactured at our own factory so we can be sure that our exacting standards are being met.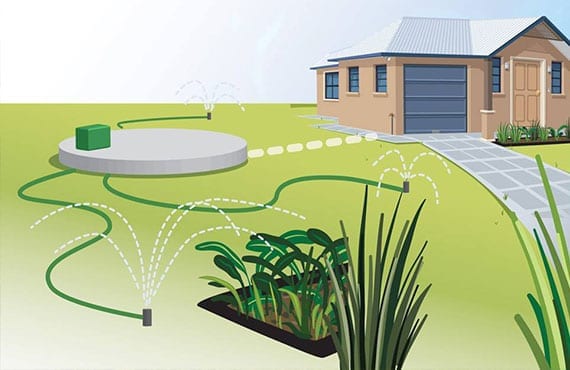 The Elite is a single concrete septic tank with 7100L capacity, perfect for domestic premises with up to 10 people.
Save household water usage by up to 50%
Durable concrete construction
Microcomputer control unit
Single tank for up to 10 people