Septic Tanks & Aerated Wastewater Systems For Your Home
We supply, install and service domestic septic tanks, sewage treatment systems and home water recycling plants throughout NSW, ACT and Victoria.
Whether you need a large system for a rural home or a compact septic tank for a smaller suburban dwelling, our expert team will come up with the perfect solution to suit your needs!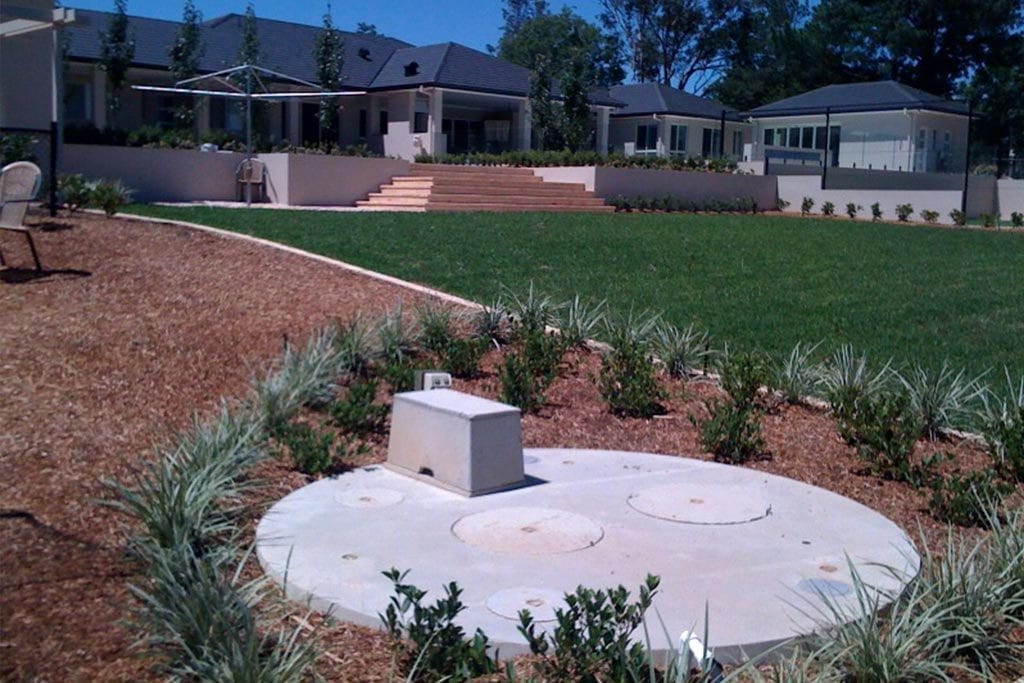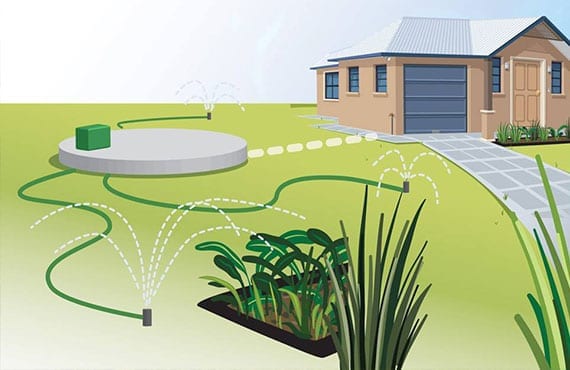 The Garden Master system is one of Australia's best-selling on-site treatment systems, it is the ultimate system for turning waste into water.
What's the secret to our success? It's our formula. "Keep its simple – make it safe – and ensure it's reliable" One tank, one hole and one connection, it couldn't be easier.
The Garden Master System has been designed with a large capacity. This will ensure safe and reliable operation even when doing multiple wash loads or when guests stay over.  The last things you want are embarrassing odours emanating from the treatment plant.
You will not have to live your life around your treatment plant, you can have the peace of mind to know that your Garden Master system is operating quietly and efficiently.
The Garden Master system is safe and reliable.
Garden Master 7100L Elite Treatment System
Professionally designed by an expert team with over 30 years of experience in engineering wastewater treatment solutions.
The Garden Master "Elite" Aerated Wastewater Treatment System is our primary system and is manufactured at our own factory so we can be sure that our exacting standards are being met.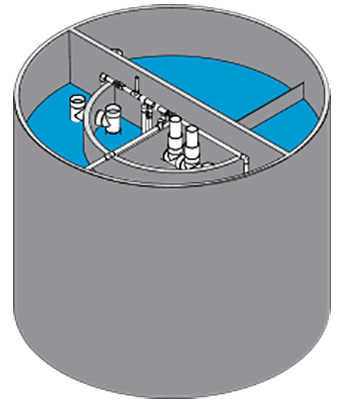 Our Sales & Installation Process
Once council approval has been obtained we will manufacture your septic system to your required specifications, carry out extensive tests, and deliver and install the system on site.
Our septic systems require normal plumbing and electrical connections which are detailed in the comprehensive owner's manual that is supplied with each system.
All Garden Master products meet or exceed the requirements of all statutory bodies, local councils, and electrical supply authorities and are backed by the Garden Master Guarantee.
The Elite is a single concrete septic tank with 7100L capacity, perfect for domestic premises with up to 10 people.
Save household water usage by up to 50%
Durable concrete construction
Microcomputer control unit
Single tank for up to 10 people
We Service NSW, ACT & Victoria
Find out how Garden Master can help you with your septic and wastewater needs.
We  also have a range of durable concrete or plastic septic tanks for customers looking for a septic tank replacement, as well as pumping options to connect your site to local sewer mains.
Call our expert team now on 1800 632 582