Save Money On Your Water Bill
$1,465 average saving a year
Cutting-edge Waste Water Technology
Newest septic tank technology
Australian Made Septic Tanks
To our exacting standards
Septic Tank Sales, Installation & Service
Garden Master provides environmentally friendly Septic Solutions for both domestic and commercial properties across NSW and Victoria.
Garden Master offers nothing but the highest quality wastewater treatment systems and septic tanks. We pride ourselves on customer service, meaning you won't just get a one-size-fits-all approach with us but rather a tailored solution to suit your exact wastewater needs. We have septic treatment systems that are suitable for domestic homes, cabins all the way through to commercial industries.
With more than 30 years of experience, you can rely on Garden Master to provide you with the best wastewater treatment products and services available.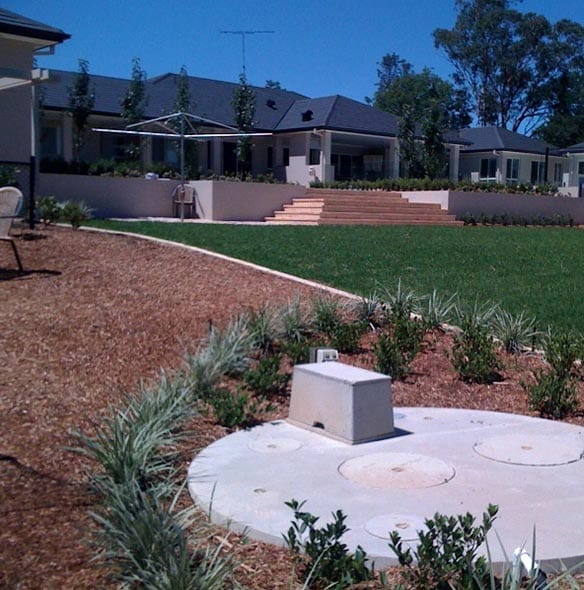 Septic Tanks & Wastewater Systems
For over 30 years, we have been providing reliable sewage treatment systems in both domestic and commercial installations .
The team at Garden Master are experts in the supply and installation of top-quality septic tank systems, all of which are approved by the NSW and Victorian department of health.
We offer a wide range of wastewater solutions and septic tanks, using only the best available products and parts to custom-build efficient water treatment systems for our customers.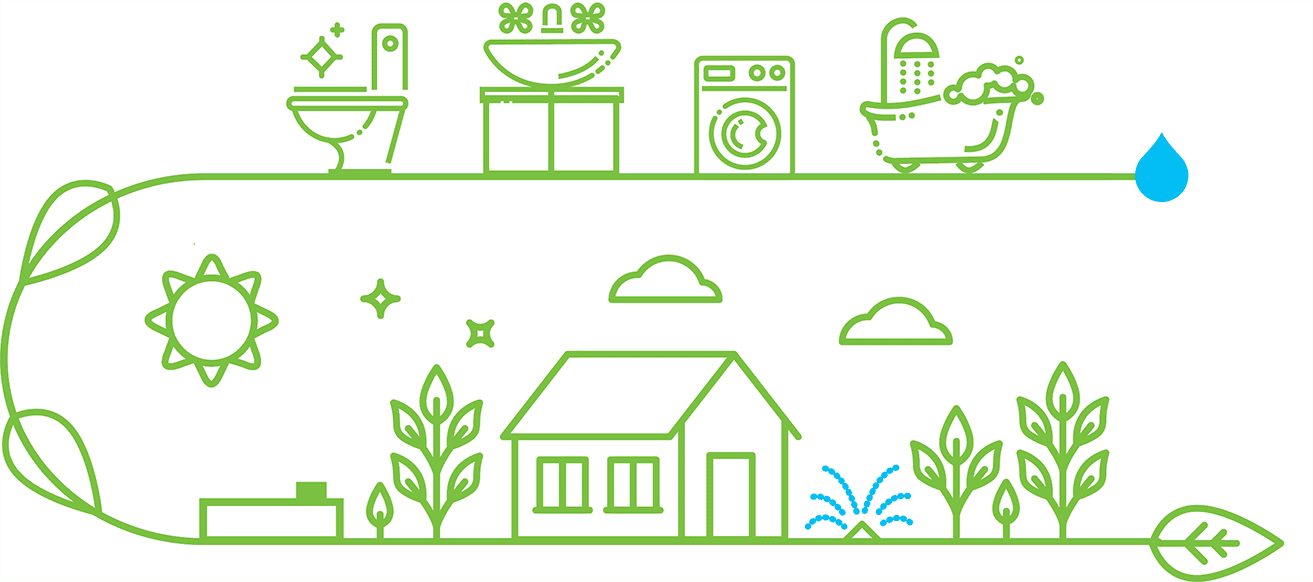 Our Range of Quality Wastewater Treatment Systems:
Garden Master 'Elite' Aerated Wastewater Treatment System (AWTS)
The Garden Master "Elite" is our primary AWTS septic system and is based on a single concrete septic tank with 7100L capacity, perfect for domestic premises with up to 10 people.
Learn More
Small Commercial Wastewater Treatment System
This is an eco-friendly septic system designed to be used by small businesses. It is a two septic tank wastewater solution, perfect for premises with up to 20 people. We recommend using sub-surface irrigation with this treatment system.
Poly & Concrete Septic Tanks
Garden Master offers a range of high-quality poly & concrete septic tanks. These are available in a range of sizes to suit your needs.
Large Commercial Sewage Treatment System
These wastewater systems are specially designed & built to suit your site requirements and are for premises serving over 20 people. We supply bespoke septic systems for customers running vineyards, mine sites, horse studs, hospitality venues, tourism, cabins and accommodation and more.
Pump Stations
We supply and install cutting-edge pump stations tailored to your site. Our pumping stations include a variety of pumps and equipment to effectively pump fluids from one place to another. Our water pumping stations range in size from 500L to 3000L and come fitted with the right pumps for the job.
Who We Are
Good for the environment
We believe wastewater treatment and water recycling is not only far more efficient than relying on rainfall but also plays an essential role in relieving the stress put on water usage in Australia.
Because we manufacture, supply and service our systems, you can be guaranteed that by dealing with us, you're dealing with experts. You can be sure that when you invest in a Garden Master Wastewater Treatment System, you're not only investing in a premium quality product, but you're also gaining the assurance that it will be installed and serviced by people who know the product they are dealing with inside and out.
Our numbers speak for themselves
We're available 7 days a week – contact us today to find out more!
Garden Master's primary purpose is to provide wastewater solutions that are cutting edge, economical and imperative to the future of water usage.
We are the flagship company for Wastewater Australia and have been leaders in the industry for more than 30 years!
Saving on household water usage
The Garden Master Elite System is a cost-effective and environmentally friendly solution for your home. The system receives all waste from the house including the kitchen, toilet, shower and laundry, and quietly and efficiently recycles all
your household wastewater into clean, clear and odourless water suitable for irrigation on your garden and lawns.
Average saving a year
Designed by our team of wastewater industry experts, the Elite system is a single concrete tank with a ten-person capacity, perfect for most domestic situations.
Testimonials
What our customers say...
Incredible service. Couldn't be happier with my product and how i was treated.
Garden Masters are a fantastic company to deal with, had my tank serviced, they were very helpful and did a great job.
Cannot fault the great service i have received from the service from Garden Master and the very helpful girls in the office.
Excellent service! So happy with the the service I received from these guys I'll defitinly be coming back
Great company looked after me.